1copy™ Probe
1copy™ Probe, one of 1drop's key technology, is a DNA-RNA hybrid probe that is used with a thermally stable enzyme, RnaseH, suitable for hot start technique to maximize the degradation efficiency. As a result, fluorescence emission is increased significantly which allows detection of DNA and RNA at the level of a single molecule.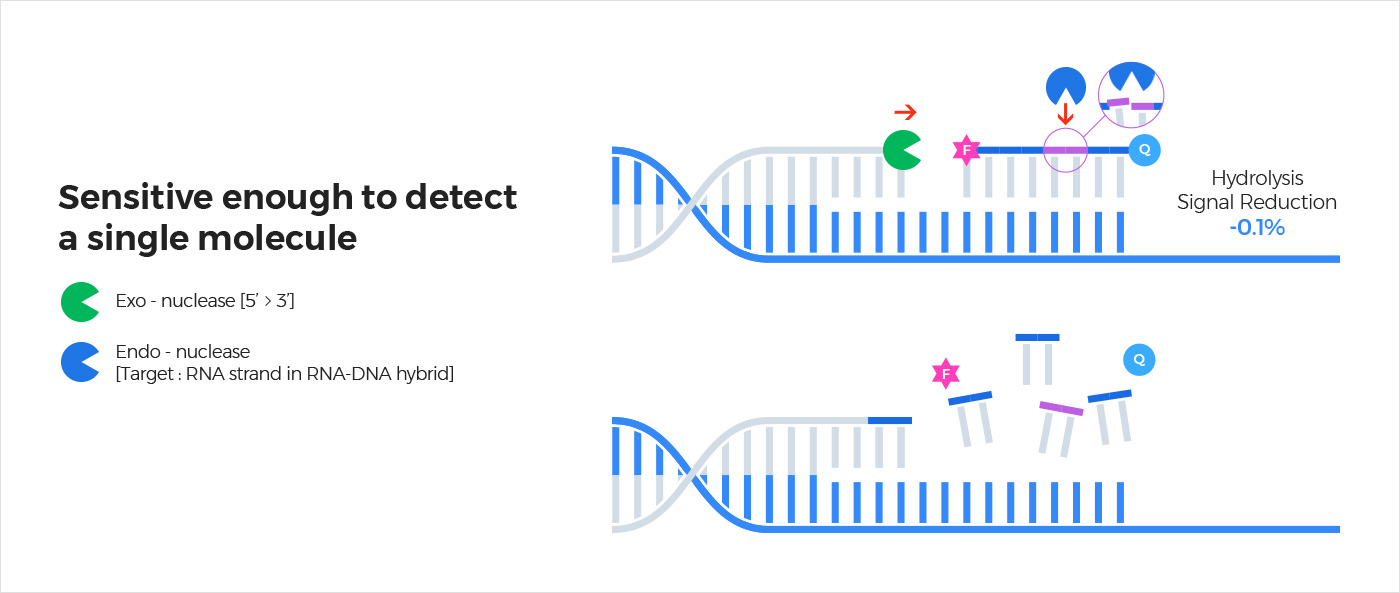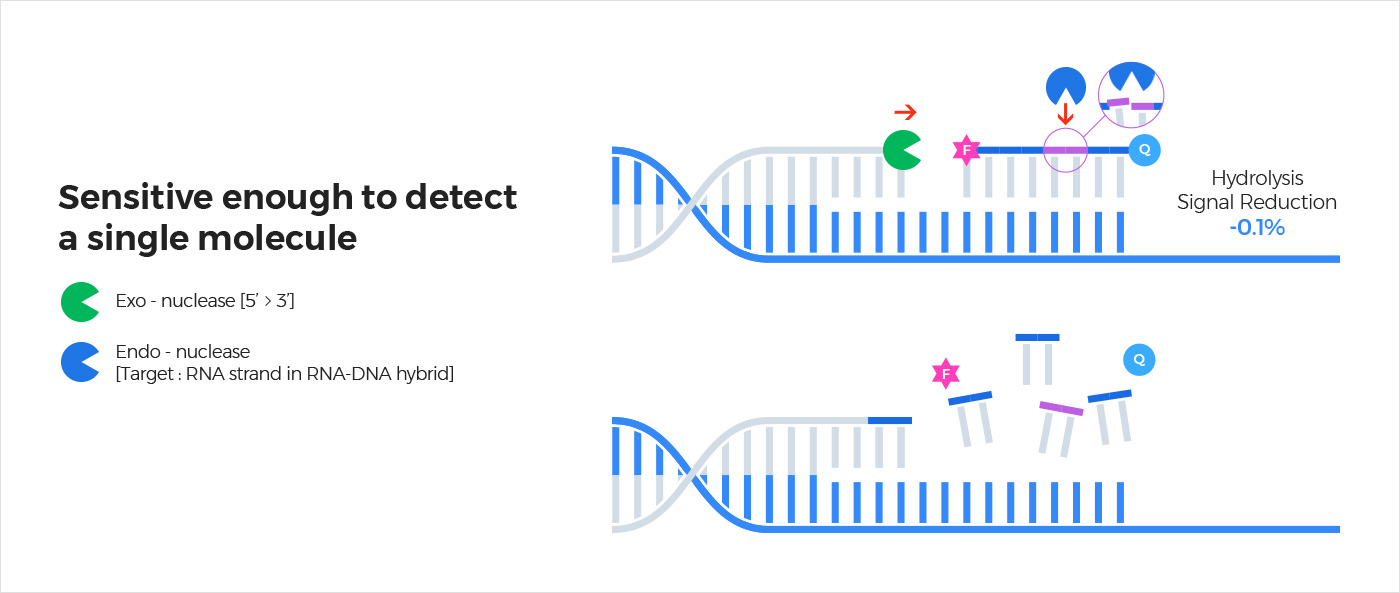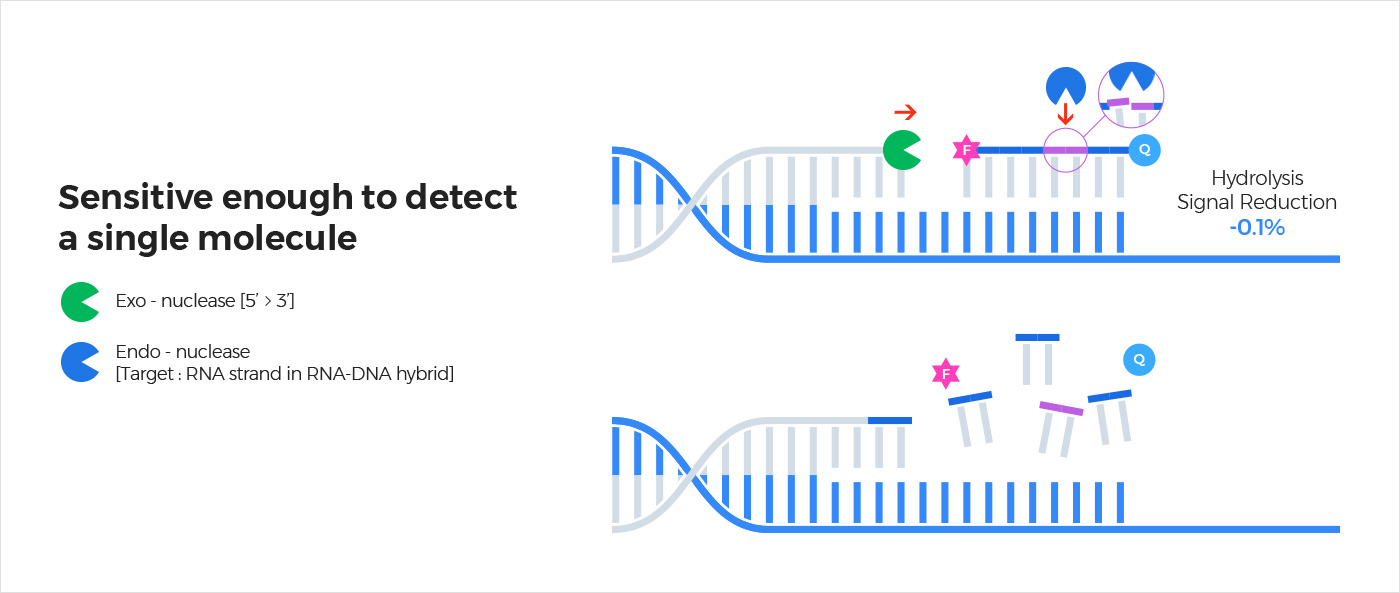 1drop Inc
Representative : Joowon Rhee
Business license number : 413-87-00677
Address : A-203, 1001, 1002, Keumkang Penterium IT Tower, 215, Galmachi-ro, Jungwon-gu, Seongnam-si, Gyeonggi-do, 13217, Republic of Korea
E-mail : mdx@1drop.co.kr
Tel : 031-747-0109
Personal Information Manager : Hoonki Choi 
© 1drop Inc. ALL RIGHTS RESERVED.